A Different Approach
Sharing information is easy if all you want to do is share facts and let your audience come to their own conclusions about how they feel. Sharing information with intention is more difficult, especially if you want to share important information in such a way that it won't be misinterpreted or misunderstood. That's why we focus on the story behind the information.
Humans are innate story tellers, and as such, we instinctively respond to stories, as well. So, focusing on the story you ultimately want to tell allows your audience to better connect with the information you're sharing in a positive way.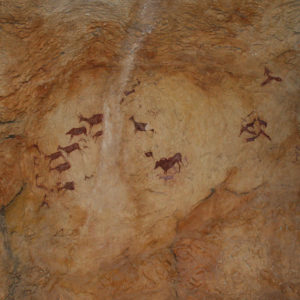 While we will work with you to find the best ways to deliver your message to your audience, we also have experience in:
Executive Coaching

Teambuilding & Communications Training

Presentation Review/Coaching
Change Management Strategy
Communication Policy/Procedure Review
Telling Your Tale
In order to properly craft your story, it's important that we understand you and your audience. Driving a narrative is more than just making words sound good together, it's putting them together in a way that drives a desired emotional response.
Understanding our clients, their goals, and their audience is Job One. Whether it's employees, customers, shareholders, or any other group who needs the information you have, it's important that we be able to tailor your story not only to their needs, but to the vehicles they will best relate to when the story gets delivered.
We have experience working with a number of different corporate and non-corporate communication mediums:
Town Halls

Powerpoint/ Keynote

Newsletters
Email bulletins
Social Media (internal and external)
Podcasts
Video
Puppets

Communication Planning
Big event or changes on the horizon? We can help you craft a plan to keep the people who need to know IN the know.

Newsletters
and Ghostwriting
Need an executive letter? Newsletter? Holiday message? We can take your bullet points and write it for you.

Speaking Beyond
the Bullet
Let us review your presentation with you and help you deliver it in a dynamic, engaging way.

Finding Your
Voice
We can help you accurately reflect your unique management style and personality in your writing.